Consumer Files
EMR offers the most comprehensive consumer database of U.S. households in the industry. We gather over 2 billion records annually from 4,300 telephone directories and 35 other proprietary sources.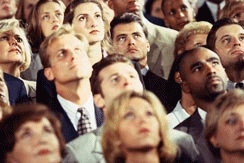 After a massive re-investment in technology and resources, our consumer database compilation cycle is now more comprehensive and several months fresher than our competitors.
Our files include the most recent transactions of households that have moved across the country, ensuring the most accurate and comprehensive data available in the industry.

We are able to identify 300,000 household moves with telephone numbers and integrate them into the database monthly, as well as provide weekly updates with telephone numbers from a separate New Mover file.
EMR delivers the highest telephone connect rates in the industry. Competitors' phone numbers have up to 3-4 times as many disconnects.
Our meticulous data hygiene provides the most deliverable consumer records and accurate telephone numbers in the industry, which dramatically reduces your mailing and telemarketing expenses.
Over 200 million consumers that can be broken down by
income, age, geography, home value and more.
Learn more by clicking here.